Wider-looking eyes
Unlock a rejuvenated appearance with our Remodeling Face Machine Treatment. Discover the secrets to wider-looking eyes, accentuated cheekbones, diminished wrinkles, and a beautifully defined facial contour. Experience the transformative effects firsthand with Cheeks.
Botox alternative
Unlock a radiant and youthful appearance with our specialized solutions for aging and atrophic skin. Revive your beauty and regain confidence. Discover the transformative power of our Remodeling Face Machine Treatment today. Regularity will bring on more impressive results.
Hyper-customized treatment
Experience the pinnacle of customization with bespoke treatments tailored to your specific skin type and desired outcomes. Our cutting-edge bio-electrotherapy harnesses cellular stimulation, muscle lifting, and facial sculpting for unparalleled results.
Defeat the signs of aging with elegance
Imagine a life where signs of aging become visible, leaving you with dull and lifeless skin. Here's how it can impact your overall well-being:
Loss of Confidence: Aging signs chip away at your self-esteem, affecting your desire to socialize.
Reduced Radiance: Dull skin lacking luster makes you look tired and older.
Fine Lines and Wrinkles: with time, these lines take control of your skin, altering its smoothness and elasticity. 
Lack of Glow: Youthful glow fades away, leaving your skin looking lackluster and devoid of vitality.
Skincare Challenges: Aging skin requires special attention and care, involving complex routines and multiple products.
Cheeks will help you by simplifying your skincare decisions and tackling signs of aging head on.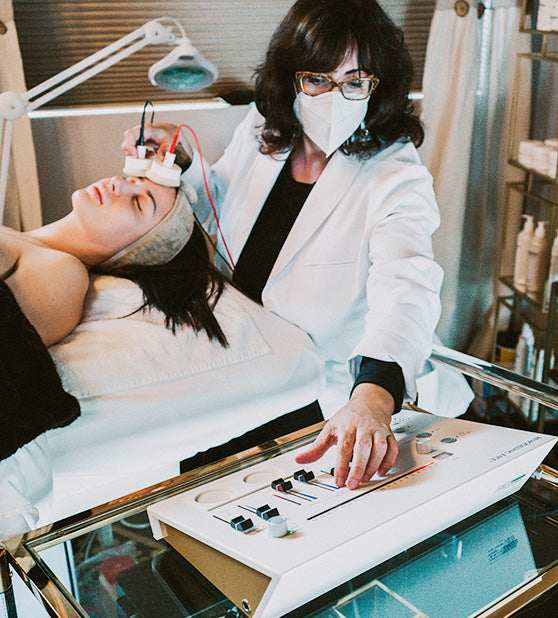 Revolutionize your skincare regimen
Fortunately, with advanced skincare solutions and proper self-care, you can restore skin radiance and regain your youthful confidence. Embrace a skincare regimen that nourishes, revitalizes, and protects your skin, helping you look and feel your best at any age.
Discover the potential of the Remodelling Face Treatment and indulge in the benefits:
Wider, captivating eyes
Enhanced, prominent cheekbones
Smoothed, less noticeable wrinkles
A beautifully sculpted facial contour
A non-invasive alternative to Botox and fillers

Book your complimentary consultation today and embark on your journey to ageless elegance.
Request an appointment