Achieve a newly lifted face with natural results
Experience a significant reduction in wrinkles
Improve overall facial appearance with increased muscle tone
Leave your worries about injections, fillers, or surgery behind
Emface is the first and only needle-free treatment that addresses both facial skin and muscles by working on the framework of your face from the inside out, providing fast and effective results without surgery.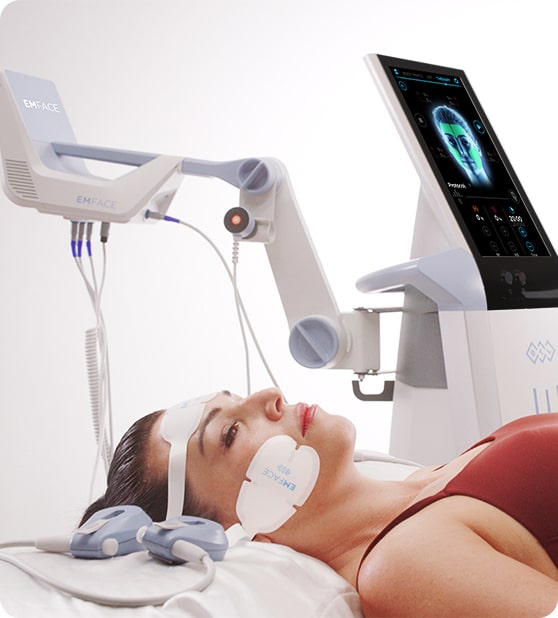 Regain your confidence and achieve a youthful appearance
Reduces wrinkles, fine lines, and sagging skin
Treatments are quick and painless
Improves skin tone, texture, collagen, and elasticity
Requires no preparation or downtime
Request an appointment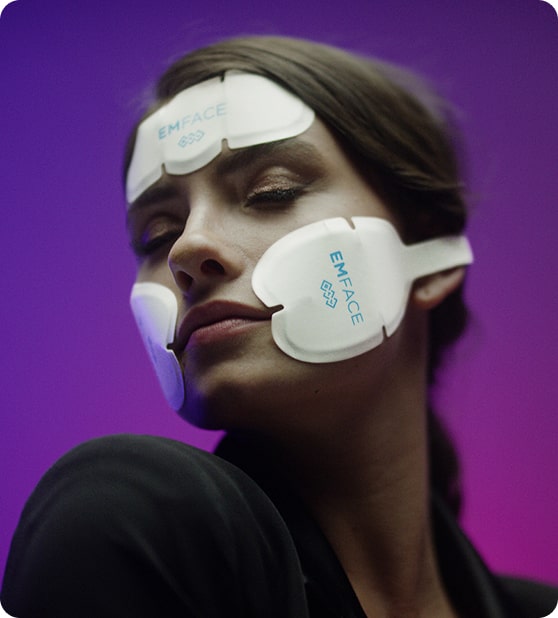 "Emface is absolutely incredible! Every day I look more and more like myself. I actually find myself smiling back at the image in the mirror for the first time in a long time.
It just gets better and better!"
- Happy Cheeks client
"Thank you for bringing Emface here.
It's exactly what I was looking for, which is a natural lift."
- Happy Cheeks client
As Seen On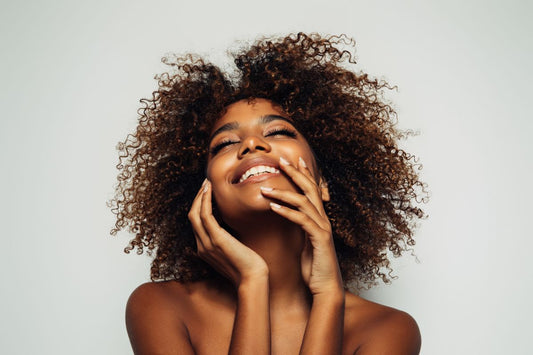 One of my favorite things about being a beauty editor is getting to test non-invasive beauty treatments, like microneedling and acne scar-erasing lasers, before they become available to the public....
One of my favorite things about being a beauty editor is getting to test non-invasive beauty treatments, like microneedling and acne scar-erasing lasers, before they...
Before and after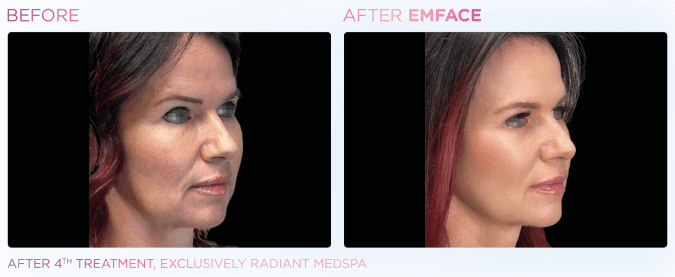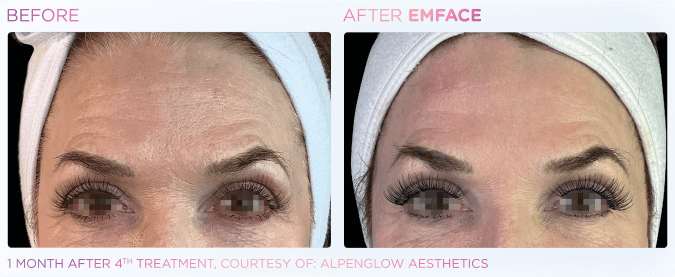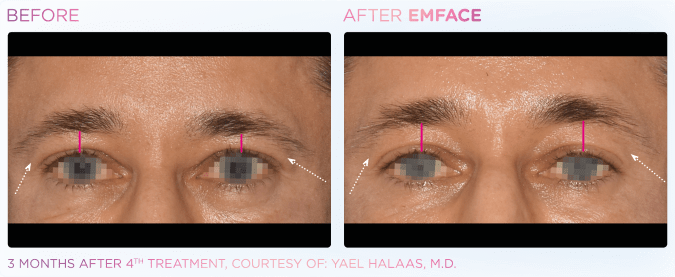 Unearth your age-defying beauty in 3 steps
Book a consultation to see if you qualify for a series of Emface treatments, and receive our introductory offer. Schedule your four sessions.

Relax and enjoy this 20 minute, pain-free session. You can expect to feel a facial muscle massage, along with a warming sensation.

Enjoy your new face - your Emface!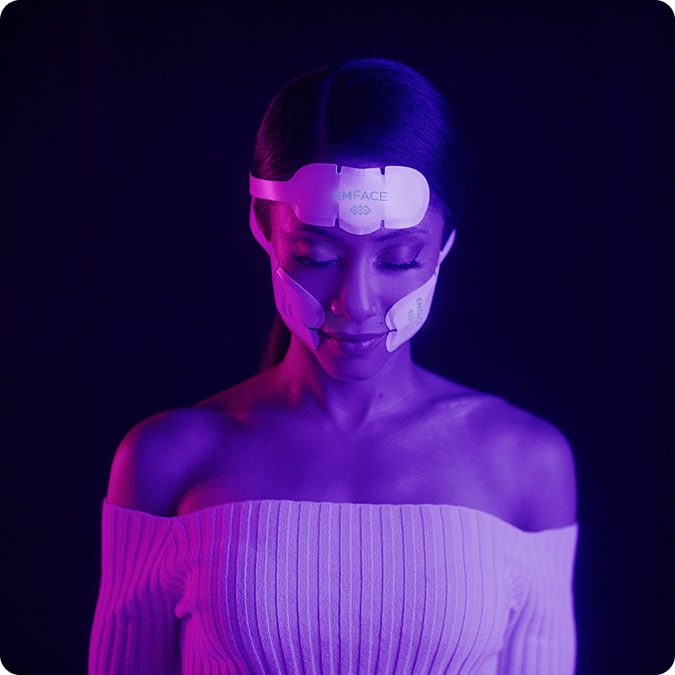 Emface: Your game changer for facial toning and rejuvenation
Say goodbye to:
Wrinkles
Jowls
Loss of volume/plumpness Sagging
...and hello to a newly lifted face
Request an appointment
Frequently Asked Questions
EMFACE is the first and only needle-free, hands-free procedure that simultaneously treats facial skin and muscles in a 20-minute session. EMFACE utilizes the simultaneous application of Synchronized RF and HIFESTM technologies to affect facial skin, muscles, and connective tissue. The end result is less wrinkles, more lift, naturally and without needles.
EMFACE is the first device on the market utilizing patented, hands-free, applicators to simultaneously emit both Synchronized RF and HIFESTM energies. Synchronized RF remodels & smooths skin by heating the dermis and increasing the levels of collagen and elastin fibers. HIFESTM technology restores & elevates support facial tissues by selectively contracting muscles and increasing density & quality of muscle structure. EMFACE clinical studies showed on average increase in collagen by 26%*, doubled amount of elastin in the tissue and increase in resting muscle tone by 30%*. The simultaneous effect of these technologies leads to less wrinkles by 37%* and more lift by 23%.
Who is the right candidate for EMFACE?
Anyone who is looking for less wrinkles and more lift may be a candidate for EMFACE. Ask your EMFACE provider for more
details.
What areas can be treated with EMFACE?
EMFACE applicators are intended to be applied over the forehead and the cheeks. Effects of EMFACE are visible in overall facial appearance
Yes! EMFACE and the embedded Synchronized RF & HIFES technologies have been clinically tested for safety and efficacy through nine clinical studies*.
How is the EMFACE procedure performed?
The EMFACE procedure is simple and easy. Aside from facial cleansing there is no pre- or post-preparation required for
this procedure. You will lay down while the applicators are applied over the treatment areas for 20 minutes. During the
treatment you will feel muscle contractions along with a heating sensation which is comparable to hot stone massage. Once the procedure is completed, you can immediately get back to your daily routine.
What is the treatment protocol?
Treatment protocol consists usually of four 20-minute treatments, scheduled 5-10 days apart. Consult your provider for details.
How long does it take to see the final result of the EMFACE procedure?
You begin to feel tangible results right after the treatments. Optimal results are usually reported in 90 days after the last session and continue to improve for several weeks following the treatment.
EMFACE is a non-invasive procedure that requires no recovery or downtime.
Are there any special supplements or diets I need to follow before or after the EMFACE treatment?
The EMFACE treatment does not require any pre-treatment preparations. You can resume your regular lifestyle right after the treatment. It is recommended to follow a healthy lifestyle, balanced diet, and proper hydration for best results.
How does EMFACE compare to surgical facelift and non-invasive device alternatives?
A facelift cannot be compared with EMFACE as EMFACE is a completely non-invasive procedure. It does not require surgery, needles, anesthesia, or any downtime. There is no other device in the aesthetic field that uses Synchronized RF simultaneously with HIFES muscle stimulation to reduce wrinkles and lift facial contours in four 20-minute sessions.
What if the patient doesn't have any deep wrinkles? Is there a benefit for younger patients?
Everyone can benefit from the EMFACE treatment. EMFACE doesn't only work on visible facial wrinkles, but treats deep facial skin layers and selected muscles so it can be used as a preventive procedure.
Can I have EMFACE therapy if I have injectables?
Having injectables does not rule you out for receiving EMFACE. Consult your provider to tailor the right treatment plan for you.
What's the difference between Emface, fillers, and botox?
Fillers inject hyaluronic acid into the face to add volume and lift, while Emface achieves this by strengthening your facial muscles. Botox paralyzes facial muscles to prevent lines and wrinkles from forming, while Emface uses RF heat to smooth lines and forehead wrinkles.
EmFace is suitable for almost anyone. It can be done as a preventative measure for younger patients, or to give a more sculpted look to people of any age. Lifting and tightening is significant for everyone.
Anyone who has an aversion to needles or injectables would benefit from receiving Emface.