From life's greatest joys to your most difficult times, your skin has borne witness to it all
But it's never too late to restore your youthful radiance and vitality.
At Cheeks, we believe that your skin should be as resilient and beautiful as you are.
Through advanced treatments, elite products, and concierge care, we will help you look and feel luminous - inside and out. Together, we will craft a bespoke skincare routine that will keep you looking and feeling best at any age.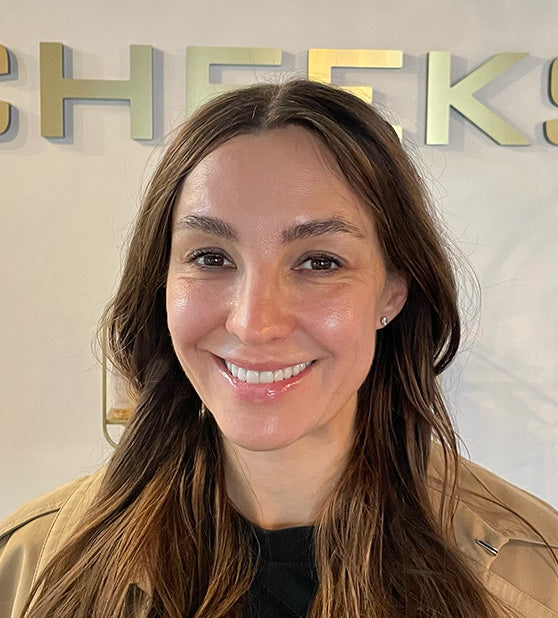 We love your cheeks!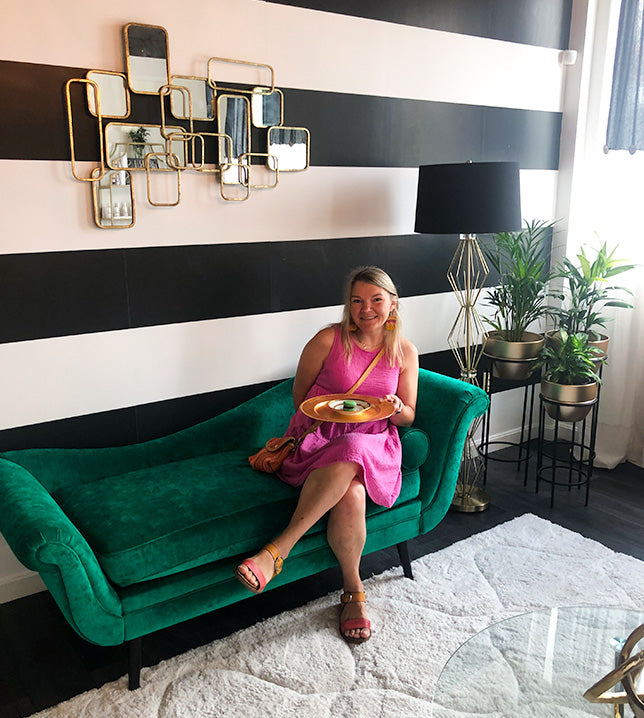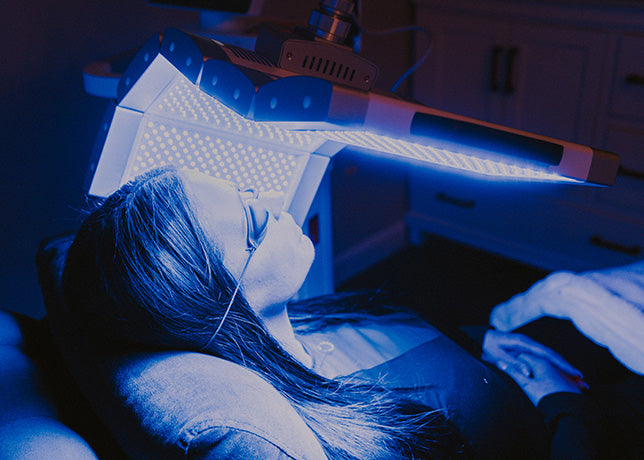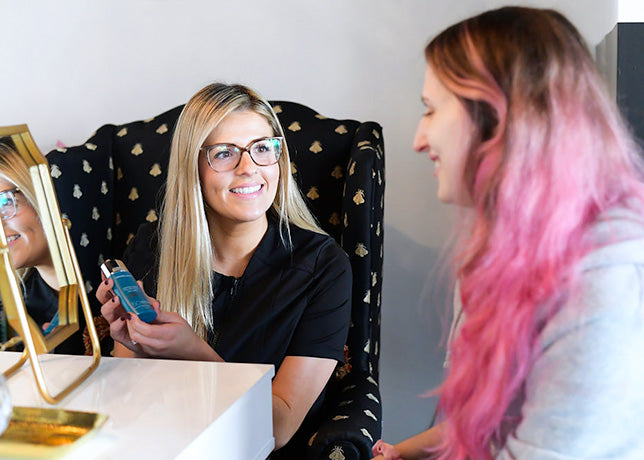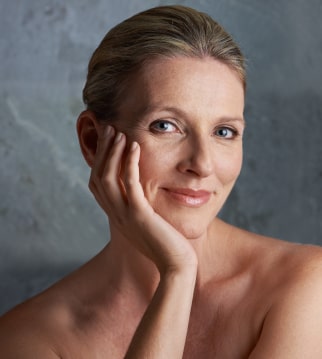 The ultimate in results + relaxation
There are two things you expect from skincare: to relax, and to achieve long-lasting results. But most facial treatments are too much of one thing: overstimulating and under-performing, or clinical and inflammatory.
At Cheeks, we believe you shouldn't have to choose. That's why we offer:
Bespoke skin treatments tailored to your unique needs.
Hollywood-grade equipment and products you won't find anywhere else in Vermont.
Time-based (not service based) treatments so every visit gives your skin exactly what it needs that week.
Come visit us at our atelier in Williston and remember what it feels like to have glowing skin and a profound sense of overall well-being.
OUR STORY
"Before going to Cheeks, I had no idea what products to use or what treatments would help me reach my skincare goals. Anna and Gena helped me craft a completely customized regimen that works perfectly for me.
They have truly transformed my skin."
"Friends, TRUST me when I sing the praises of Gena and Cheeks Luxury Skin Clinic! To call my experience, and Gena's expertise, a 'facial' would be to sell her far too short. I walked out of her spa with glowing skin and somehow both totally relaxed and invigorated. Take some time for yourself and DO it.

You will be so glad that you did!"
"What a fabulous place with the BEST products that actually work! Such a cozy atmosphere, incredible facial, and offerings.

So pleased and happy to have you in Vermont!"
"Anna took her time and walked through each process and was able to recommend just the right products my face was missing. The facial massage was so relaxing, I almost fell asleep. The treatments were visibly noticeable at tightening my skin and reducing redness. She took her time and created a very warm and
relaxing environment.
Hands down the best facial ever!"
"Gena and Anna are the perfect union of skincare professionals. Each have their own unique style and care. The facials are more clinical than your average facial experience and designed to have the most efficacy for your skin type. A++++
Cheeks is a must for those of you who want real result skincare."
"I am truly obsessed with Cheeks Luxury Skin Clinic! In just two months, I have seen a dramatic difference in my skin. Gena and Anna are so knowledgeable and truly personalize your treatments for your specific skin type and desired results… this is my happy place. They truly want each customer to achieve beautiful skin.

"A picture perfect day in June in Vermont, a meadow replete with wildflowers and butterflies… that is where my skin care session with Kasey took me. Her technique was gentle, but firm, strong…
...and I came away with a profound sense of renewal."
"Amazing experience having a 45 minute express facial with Kasey. It didn't feel like an express facial at all, she was fabulous. Kasey was attentive to my skin needs and read the room perfectly that I needed some quiet time. She was wonderful and the space is beautiful.
Highly recommend Cheeks for a facial!"
First time visiting Cheeks?
We can't wait to treat your cheeks! Here's what to expect:
Request an appointment.

Whether you have 45 minutes, 75 minutes, 90 minutes, or 2 hours, get started on your journey to healthy skin by booking online or calling us at (802) 871-5716.

Craft your signature treatment.

If this is your first time being treated by us, we'll start with an in-depth skin profile before your appointment to determine the best treatments and products for your skin type, condition, and any issues you wish to address.

Become a Cheeks Club Member.

To see the best results in your skin, you need to commit to a regular schedule - just like going to the gym. The difference is that you can sit back, relax, and let us do most of the work for you!

Choose from different membership levels tailored to your needs, enjoy monthly or bi-weekly treatments, and receive hand-delivered products. Learn More.....

As a Cheeks Club member, you'll enjoy:

Different membership levels tailored to your needs
Monthly or bi-weekly treatments
Hand-delivered products just for you
Fully customized treatments
Exclusive savings
Unlimited LED Light treatments.

We'll closely monitor your skin's progress and adjust your treatments and products for optimal results.

Indulge in your new wellness routine.

Between your top-shelf products and Cheeks visits, you and your skin will be happier than ever 😌
See the total skin transformation:
OUR SERVICES
Transcend beyond the facial
Build your signature treatment with Cheeks Signature treatments. Each one is time-focused, not service-limited, so we can curate the best treatment for you and your skin with each session.
Cheeks Signature
75 minutes

$265
Experience the ultimate in personalized skincare with our 75-minute Cheeks Signature treatment. This luxurious experience begins with a comprehensive consult and could also include skin analysis using the Skin Instant© Lab by Biologique Recherche. Our expert aestheticians then curate a highly customized treatment, utilizing options like diamond tip dermabrasion, lymph massage, oxygen infusion, LED light therapy, and more to achieve radiant, hydrated, and glowing skin.
Signature Enhanced
75 minutes

$345

90 minutes

$395
Elevate your skincare journey with our Cheeks Signature Enhanced treatment. This luxurious experience begins with a comprehensive consult and could also include skin analysis using the Skin Instant© Lab by Biologique Recherche. Indulge in a 75-minute session with additional enhancements, such as ultrasound and microcurrent, tailored to your skin's needs. Or opt for the 90-minute treatment, which includes a Biologique Recherche Booster for an even more transformative experience.
Signature Elite
2 hours

$495
Discover unparalleled luxury with our 2-hour Cheeks Signature Elite treatment. This luxurious experience begins with a comprehensive consult and could also include skin analysis using the Skin Instant© Lab by Biologique Recherche. This top-tier experience offers the most comprehensive and targeted skincare solutions, using state-of-the-art techniques and products to address your unique skincare goals and deliver truly exceptional results.
Signature Mini
45 minutes

$175
Short on time but still craving the Cheeks experience? Our 45-minute Cheeks Signature Mini treatment offers a condensed, yet highly effective session, focusing on your most pressing skincare needs. Enjoy personalized attention and expert care, leaving you with rejuvenated, glowing skin in less time.
Take control of your skincare.
Request an appointment at Cheeks and begin your journey towards healthy, luminous skin.